What is 'zero trust' security?
Zero trust is a security architecture established when network, application and identity and access management co-operate to protect corporate data.
In its simplest form, 'zero trust' means that nothing is trusted. Every device, service, application or user connected by the network must go through a robust identity and access management process to gain a least privileged level of trust and associated access entitlements.
So, how does it work?
Zero-trust networking (ZTN) enforces security policies at the edge of networks. For ZTN to be effective, every session must first be authenticated, authorised and accounted for before communication is allowed to be established.

The endpoint also needs to be authenticated as much as the individual. Employing step-up and multi-factor authentication will help to strengthen this trust, whilst the use of identity as an application programming interface (API) can improve reliability and reduce fraud.

IAM is then the glue to establishing trust. While classic IAM systems can be leveraged to manage the identity lifecycle of employees, it is the access framework that needs to incorporate the appropriate functionality to maintain trust.
What are the benefits of zero trust for my business?
Improve visibility of your data
Decrease your risk of a data breach
Secure control of your business' cloud environment
Increase your business' agility and adaptability
Alleviate organisational friction
Reduce complexity of your security stack and network
Create a positive end-user experience
Strengthen your data protection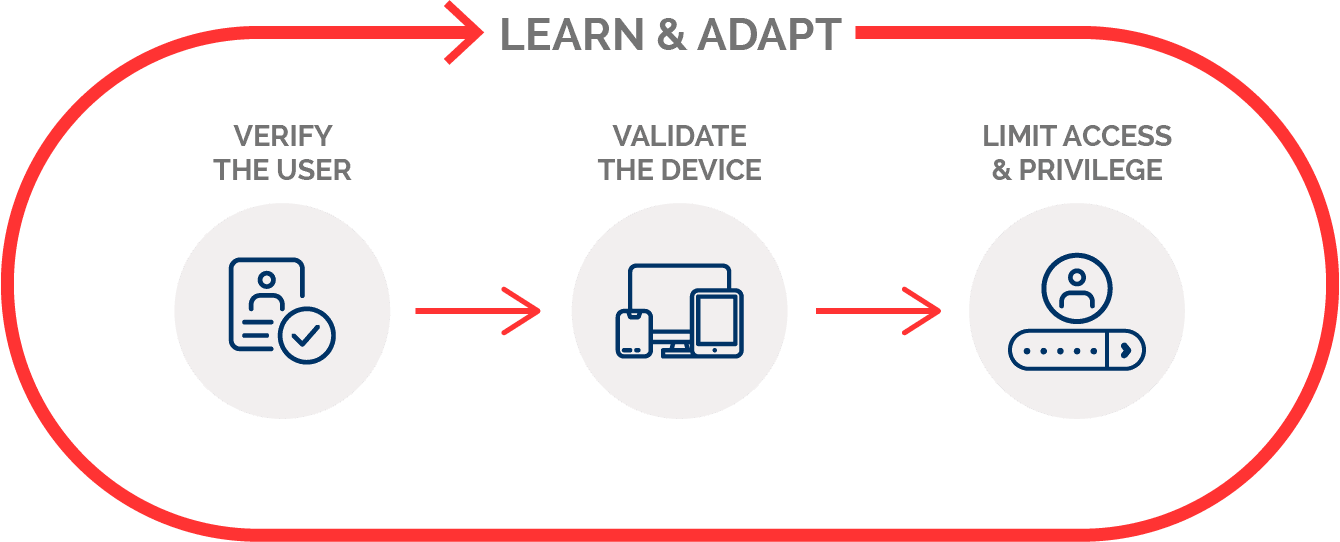 When should I look to implement a zero-trust network?
Cybersecurity is a concern that is here to stay, especially as we continue to see a growing number of data breaches in companies of all sizes. It is only a matter of time before you experience a breach.
So, you need to start putting more concrete long-term solutions in place to secure your IT systems and data. You need to implement a zero-trust network.
If you would like you to find out more about how establishing a zero-trust architecture can strengthen your security, you can contact us today on 01252 843014 or email info@burningtree.co.uk.